The Years at St. Andrew's Autism School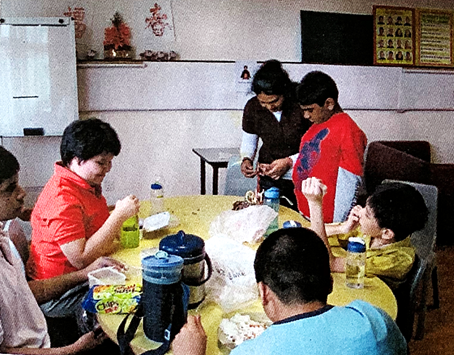 In a short trilogy, you will have a better understanding of autism through our main character, Xie Xuan (or more affectionately known as Xuan), as we share his struggles and learning during different stages of his journey at SAAC. Through the first instalment, you will learn how it was like for him at SAAS, a special school for children with autism.
Reaching Out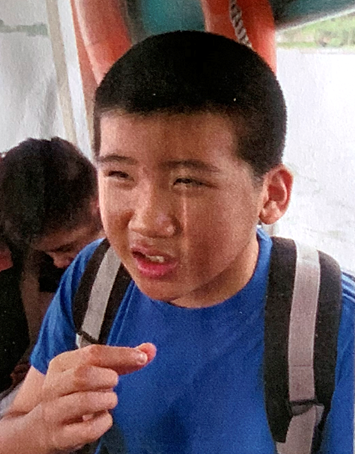 He reached for her hand. That sudden touch on the arm was not something Teacher Visa had expected. She turned around, and saw that it was Xuan. Some unintelligible sounds were made. The 18-year-old youth on the autism spectrum who was non-speaking, was trying to initiate communication. It was unusual.
He had also taken strides and walked over. He even made eye-contact, something he had now learnt to do.
At that very moment, Teacher Visa forgot about student Cass* who had again cleverly turned off the timer that was meant to regulate her time-out before she had to be about her task of watering plants, out in the sun. Not a very comfortable task. Not at all something she wanted to do. In fact, she had wanted to avoid it at all cost. So, she put up a fight.
Xuan had now successfully gotten Teacher Visa's attention. He must have been observing and processing the tussle between the teacher and his classmate, and knew where it was headed. He must have grown and understood that Cass was going to stall the class with her actions, and that his own anxiety levels would rise if the schedule was pushed back again. After all, this always happened whenever Cass decided she would assert herself.
Teacher Visa smiled at Xuan when she looked up, knowing that he had reached out to express himself. In that split second, she knew that this was a moment to be celebrated, amidst the messiness that came with managing a class of six students on the more moderate to severe end of the autism spectrum. Xuan, usually quiet, docile and kept mostly to himself, was displaying empathy at that moment, and had chosen to manage his own anxieties by communicating. Through his touch on Teacher Visa's arm, he was signalling for her to stop chiding Cass. He was also trying to get across to her that it was time for the class to move on to the next task on the schedule. Yes! All at once, he was making little tiny steps forward: inchstones versus milestones.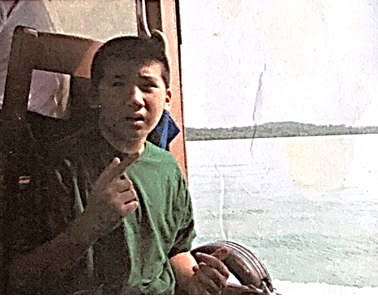 And celebrate she did, by acknowledging Xuan, and praised him for reaching out.
In the world of special needs ꟷ in our world at St. Andrew's Autism Centre (SAAC), impact and victories are defined differently. The person with autism is the focus. Our students, our clients, our residents, they are at the centre of what we do; who we are. In our world that is wrought with daily demands we gladly take on as part of our commitment to the autism cause, embracing the difficulties and joys that come with it, such as the moments experienced by Teacher Visa, makes us pause and smile. Hope lives.
Perseverance is Key
"Xuan, you want to be handsome or ugly? See this picture? When Xuan looks like this, Xuan is angry," Teacher Visa held up a palm-sized picture depicting the facial expression of anger, and flashed it before Xuan. She taught and repeated the lesson on learning to understand emotions, and also taught him how to calm down whenever he felt angry, "Remember, Xuan, blow on hand, and breathe in and out when you feel this way," Teacher Visa reminded.
Xuan listened, and imitated.
Besides his parents who experienced first-hand the regularity and intensity of his epileptic fits, which when they occur, can last the entire night, Teacher Visa was keenly aware of how important it was for Xuan to learn self-regulation of emotions. It could help him steer clear of triggers for fits, at least during the day.
Then in his final year at St. Andrew's Autism School, which is run by the autism centre, Xuan at 18 was quite different from who he was when he first enrolled at 11. During his early years with the school, he tended to shout to express anger or fear, or anxieties. He was very much a loner. He did not like having his routines disrupted. He liked having things placed exactly where he wanted them. He was a stickler for organisation. Working in a group or doing undesired activities were out of his comfort zone, and a stretch for him.
Seven years on, Xuan had grown socially. He had grown emotionally. Where he used to raise his voice, and hit himself in frustration to express anger, fear and anxiety, he had learnt to self-regulate with techniques his school teacher and therapist taught him. Consistently.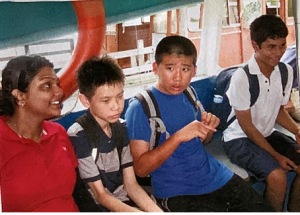 Where he used to shun group activities, practice in regular community outings and trips to the supermarkets to practise grocery shopping together with his class always brought a smile to his face. Even Mr and Mrs Yeo, his parents, were encouraged to brave social stigma and head out with Xuan during the weekends. Finally, the family could be out and about together, something many other families take for granted.
Be it intervening and managing challenging behaviours, or persistence in keeping with an education plan tailored for the unique students in our care, or reaching out to support parents in various aspects of needs, we are clear that our work in this sector is calling. It is a calling to serve, and embrace a journey in a lifespan that calls upon courage and hope, as much as competence and skill; to walk with persons on the autism spectrum and their families through the ups and downs, as well as the highs and lows. This is the calling we embrace at St. Andrew's Autism Centre.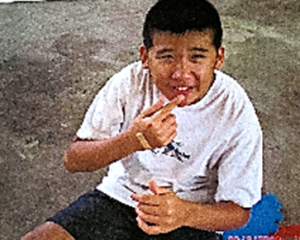 For Xuan and his family, that journey which began at St. Andrew's Autism School, is only at the end of a chapter, with another about to begin.
*Names are changed to protect the identity of our beneficiaries
Read the second part of Xie Xuan's story here: https://www.saac.org.sg/2020/10/27/journey-in-a-lifespan-2/