Looking out the window, Viknesh clutches his bag expectantly. The excitement in the air is palpable. Today is movie day for the residents at St. Andrew's Adult Home. For 28-year-old Viknesh, the last time he set foot in a cinema is a distant memory from years ago.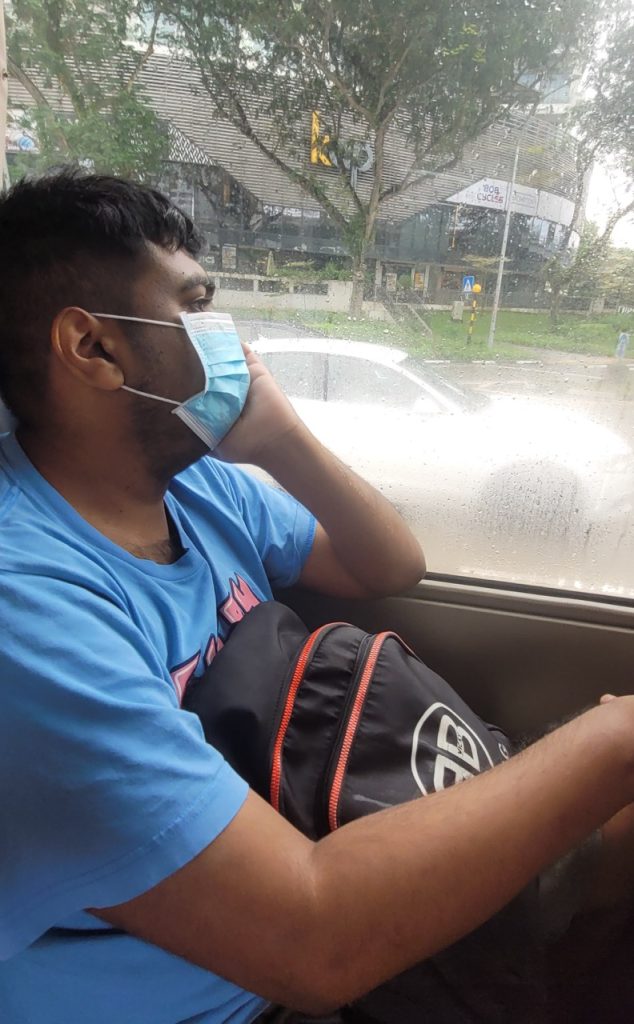 As a child, Viknesh loved watching movies at the theatre with his family. It was one of the activities the family enjoyed together. All that came to a halt when he turned 17. Madam Shree, his mum, said it seemed like overnight, he became withdrawn and reclusive, "He started becoming highly anxious whenever he was out in public. Sometimes he talks or laughs to himself, sometimes he has angry outbursts and he will walk really fast, leaving the rest of us trailing behind. All these made it really challenging for us to bring him anywhere."
Eventually, Viknesh's family stopped going out together. "When we do have to go out, we will ferry him with a taxi but I know that it's not healthy for him to be isolated from society. That's why I'm grateful for opportunities like this movie outing. I'm happy to see him enjoying himself today," explained Madam Shree.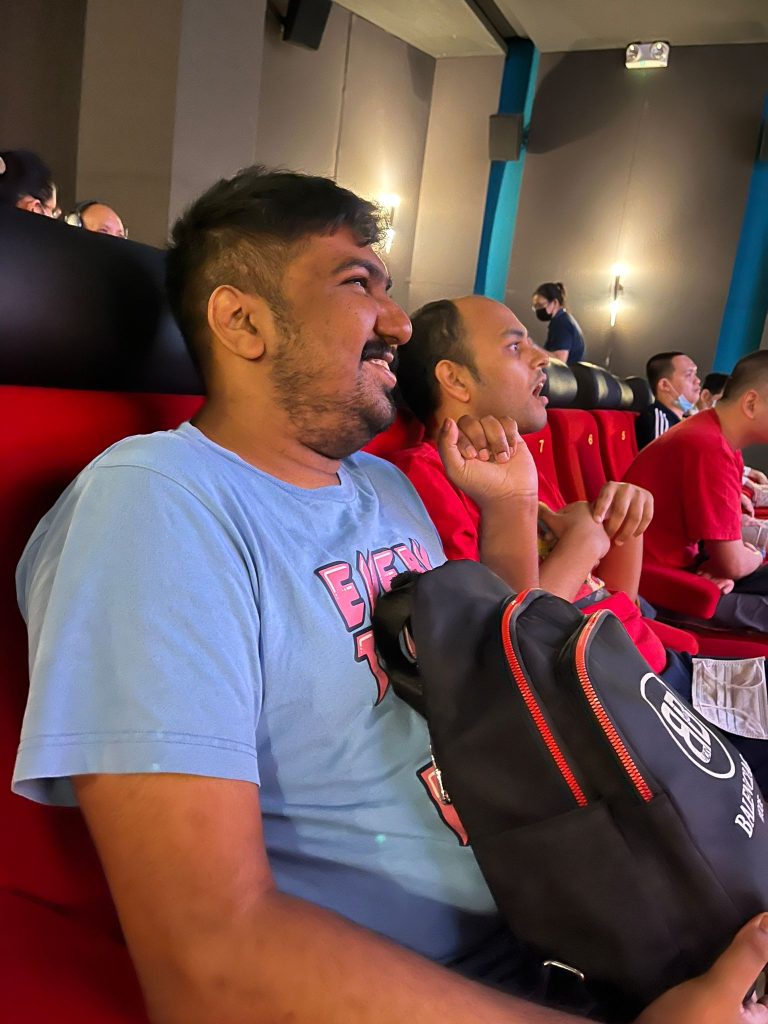 Madam Shree's story is not unusual. For many families of persons with autism, typical family and social events can be overwhelming affairs fraught with anxiety for both persons with autism and their caregivers. For that reason, community outings are an important part of the programme at SAAC. These outings include visits to the beach, airport and the library – activities that allow them to be integrated into the community.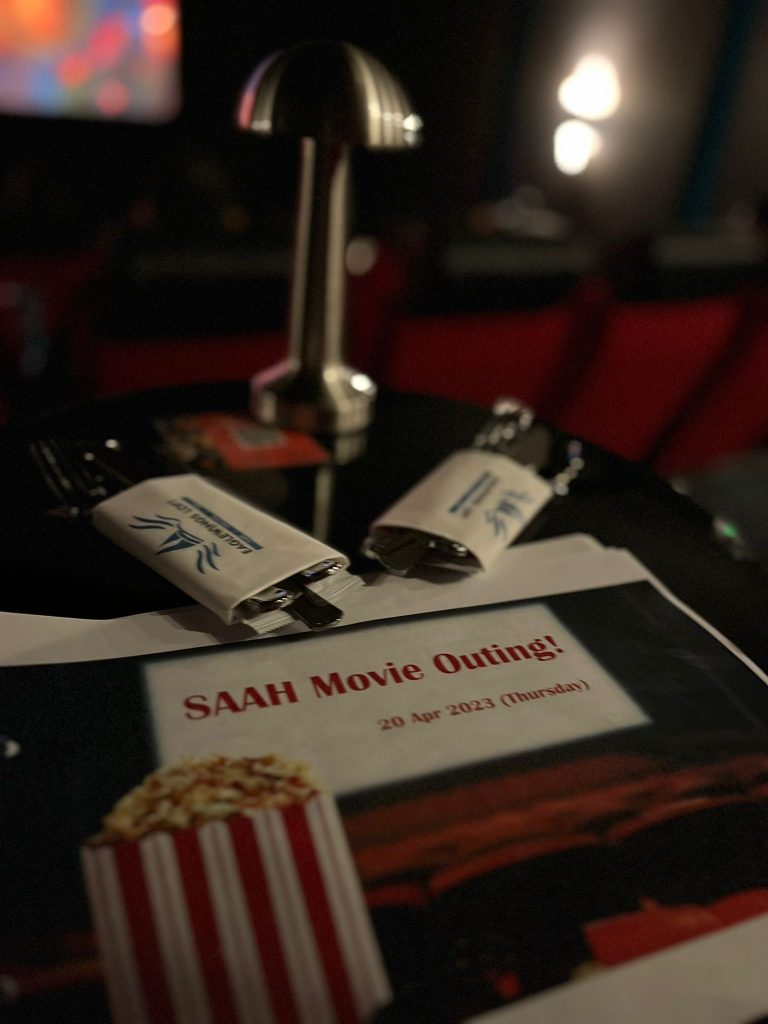 SAAH Resident Manager, Mildred Tay says that, "Outings can be challenging but with preparation, it can be done. For today's movie session, for example, we helped prepare them by having a simulation exercise the day prior so that they know what to expect. As today's session is a private screening, we are able to make accommodations to make it more autism-friendly by adjusting the lighting and the volume."
For another caregiver, Jacqueline Yeo, mother of twins with autism, keeping her daughters meaningfully engaged is of utmost importance. She proactively looks for activities her daughters can participate in such as hiking, dance class, zumba, visual arts and rock climbing, "I try to expose them to a variety of activities so they can discover what they like and where their strengths are. That way, they can develop their own hobbies and learn to make decisions on their own."
Jacqueline adds, "I don't see my girls as suffering from autism. Instead, they suffer from the stigma of autism placed on them which curtails their growth. I appreciate every progress they make, no matter how long it takes."
Mildred echoes her sentiments, "Sometimes, even when an outing does not look like a success to outsiders, if it's better than the last one we had, we will mark that as progress to be celebrated. Persons with autism are just as equal a human being as anyone else and they are deserving of access to lead dignified and meaningful lives that many of us take for granted."
Back at the movie theatre, Viknesh is seen enjoying his lunch while watching the big screen. Every so often, one of the residents breaks out in a screech, while another repeats the news he heard last night on TV. Viknesh is unfazed. He laughs at the antics on screen then turns to Resident Manager Mildred. "More chicken!" he hollers cheekily.