This is the 2nd post of our 3-parter Caregiver Series.
Why does your loved one with autism display certain challenging behaviours?
Understanding the functions of behaviours is the first step in helping them respond more appropriately.
(Note: The examples stated below may not apply to all children as the contest of their behaviours may vary.)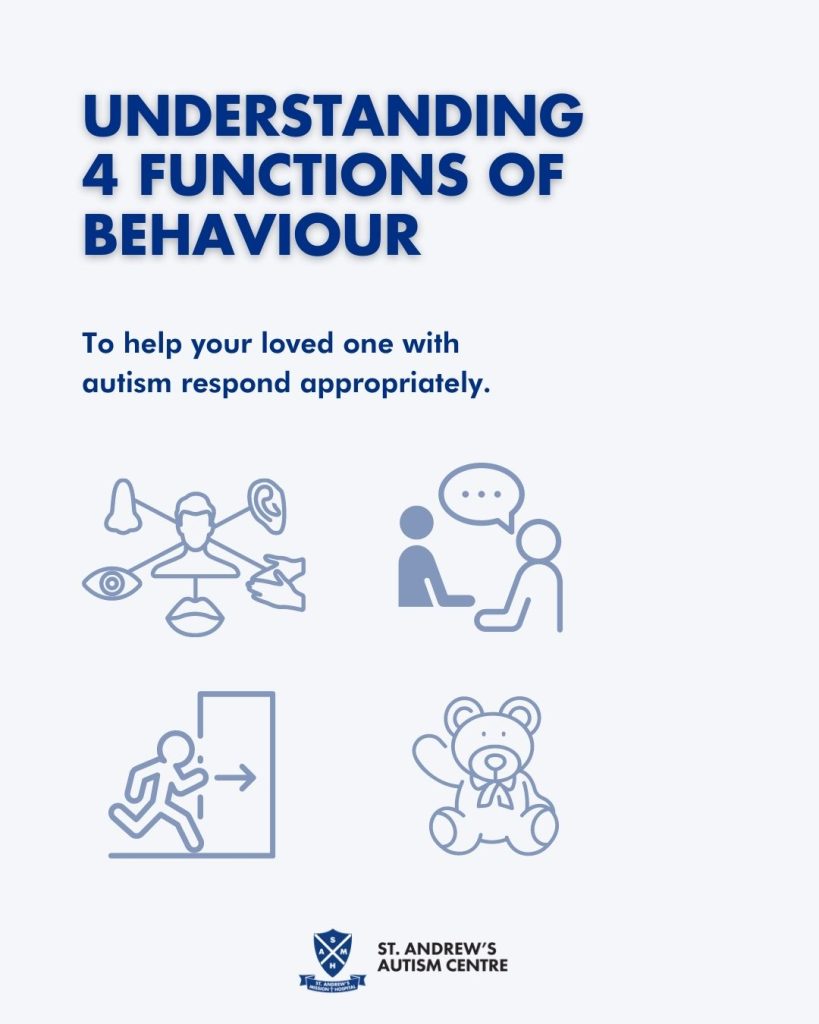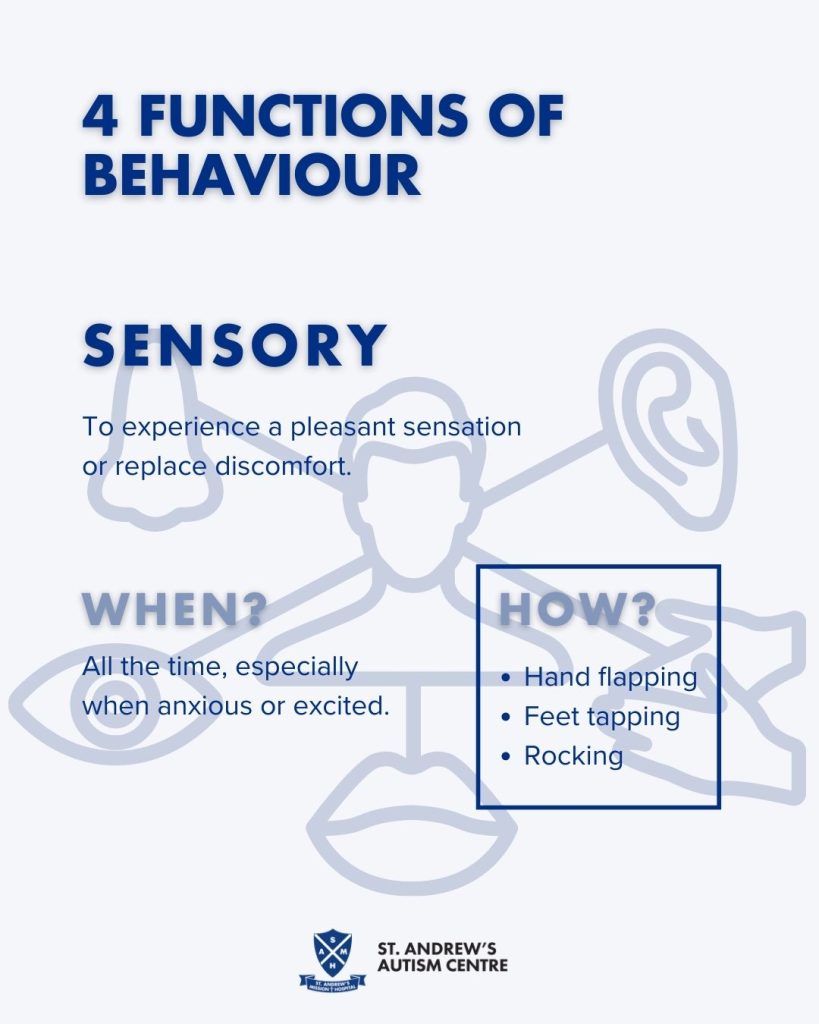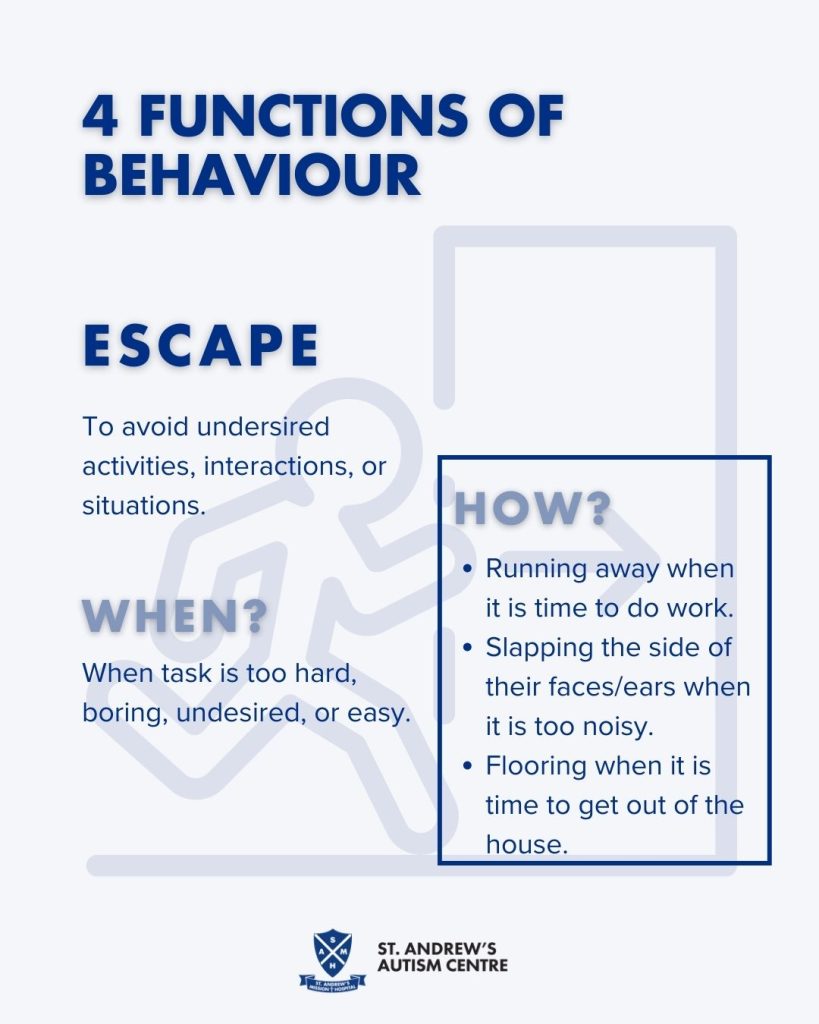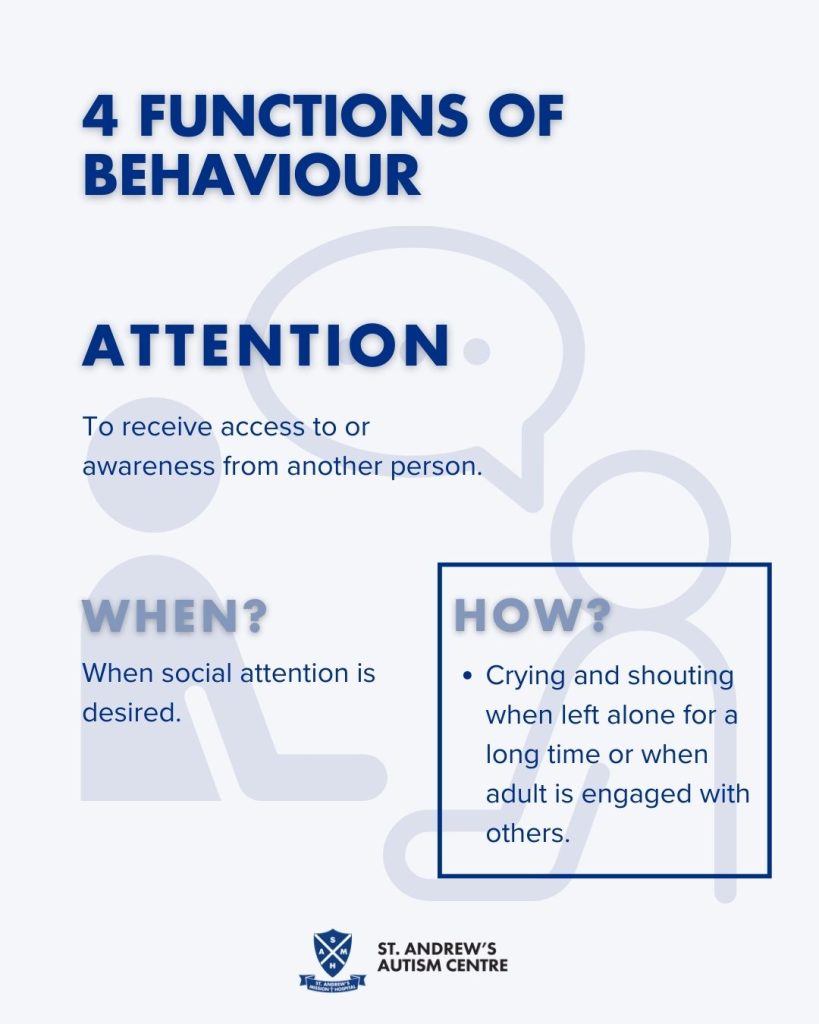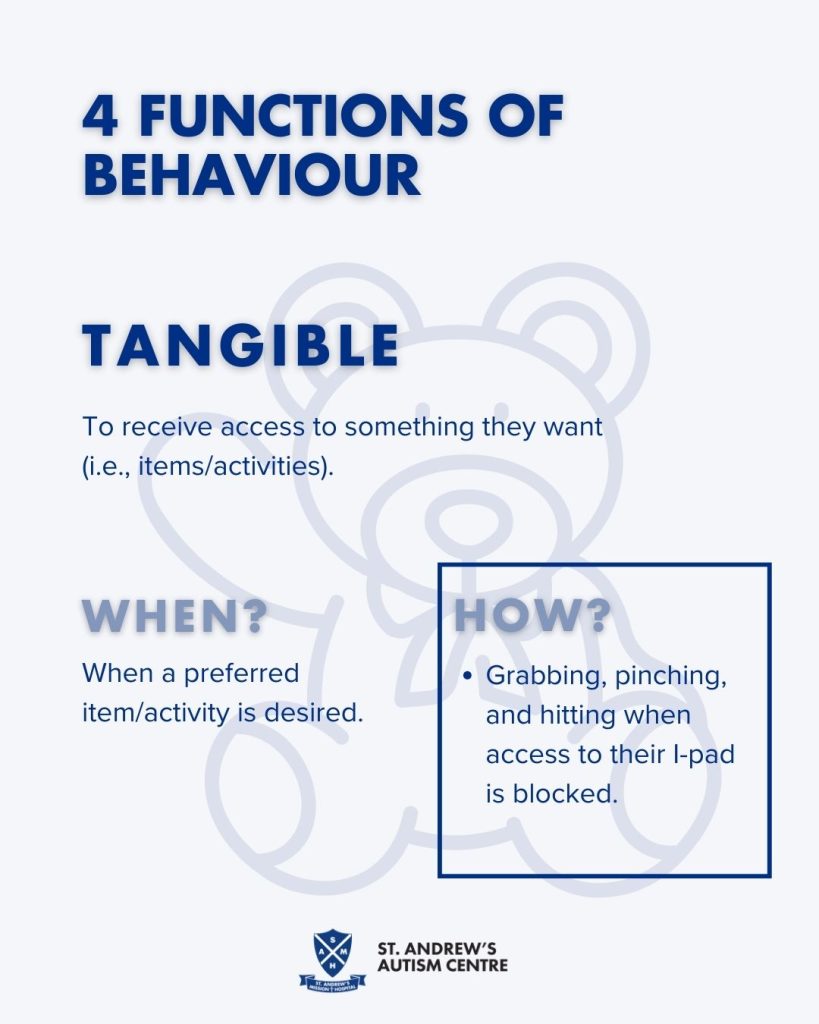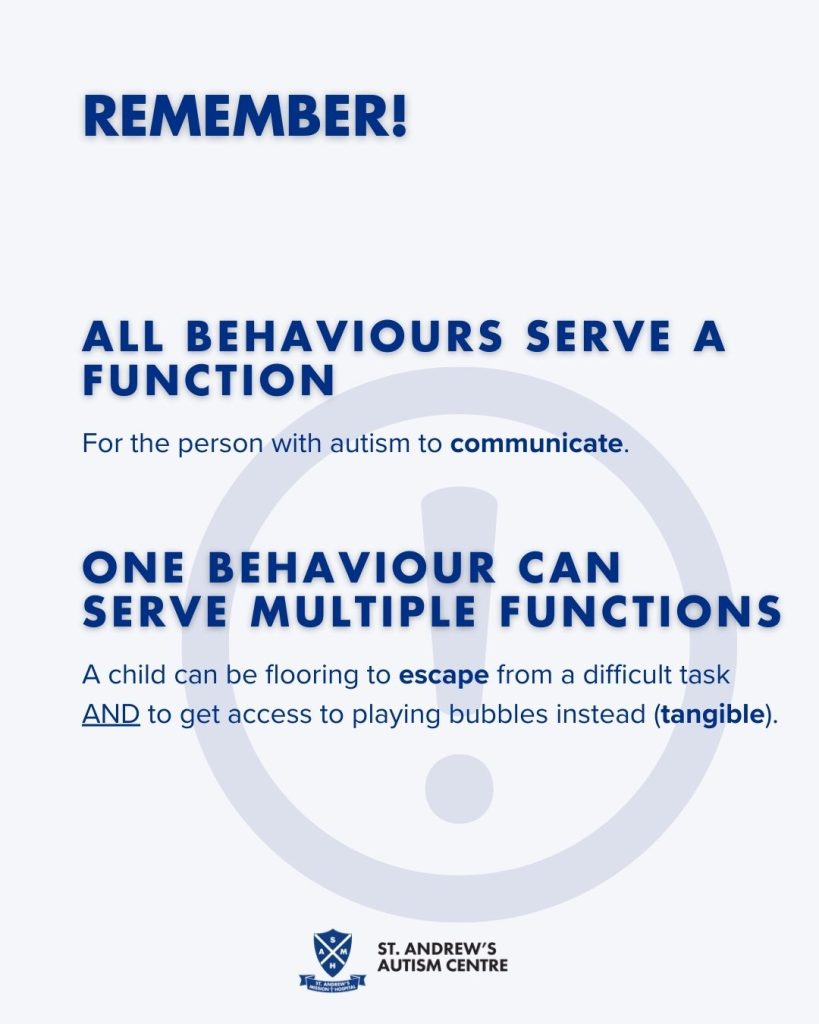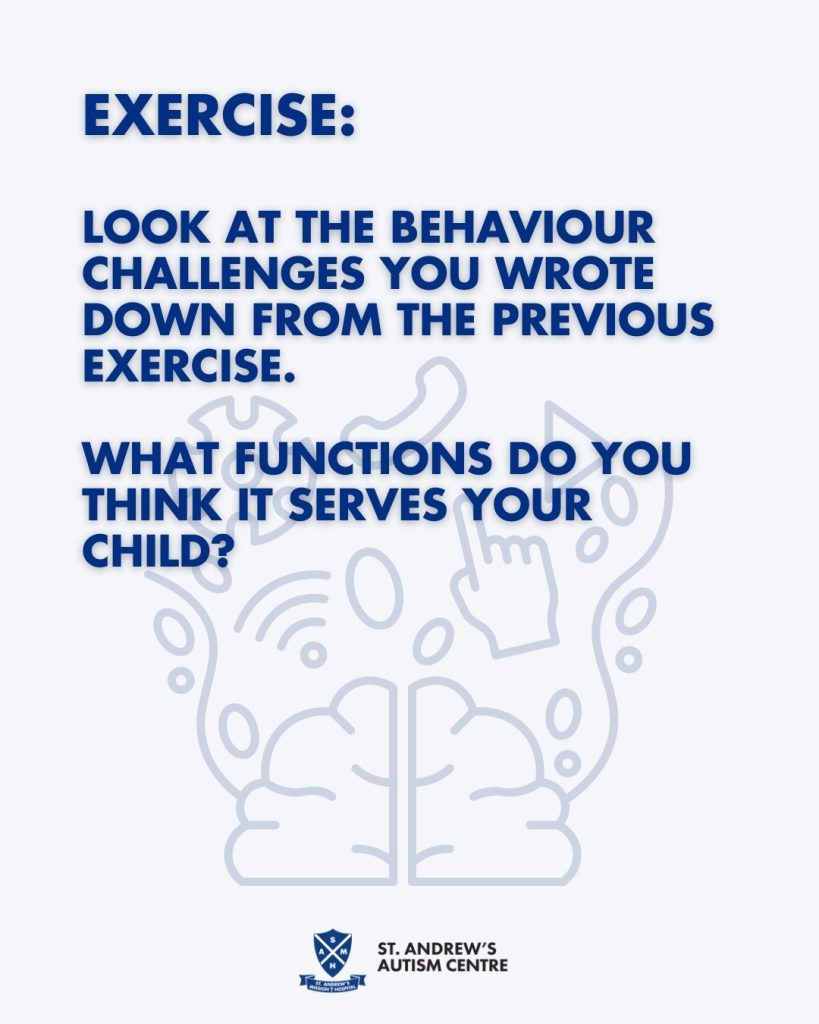 Four functions of behaviours:
Sensory: To experience a pleasant sensation or replace discomfort. May come in the form of hand-flapping, feet-tapping and rocking. When? All the time, especially when anxious or excited.
Escape: To avoid undesired activities, interactions, or situations. For example, running away when it is time to do work, slapping the side of their faces/ears when it is too noisy or flooring when it is time to get out of the house. When? When a task is too hard, boring, undesired, or easy.
Attention: To receive access to or awareness from another person. For example, the child cries out after feeling frustrated when they're not able to access a certain item, and needs someone to help. When? When attention is needed e.g. for help.
Tangible: To receive access to something they want (i.e., items/activities). For example, grabbing, pinching, and hitting when access to their tablet is blocked. When? When a preferred item/activity is desired.
It is helpful to remember that all behaviours serve a function, which is to communicate and that one behaviour can serve multiple functions.
Exercise: Look at the challenging behaviour (s) you wrote down in the previous exercise. What function(s) do you think it serves your child?