In the previous two posts, we learnt about challenging behaviours caregivers to children with autism may encounter and why they occur.

Let's delve into some strategies to prevent and manage challenging behaviours at home.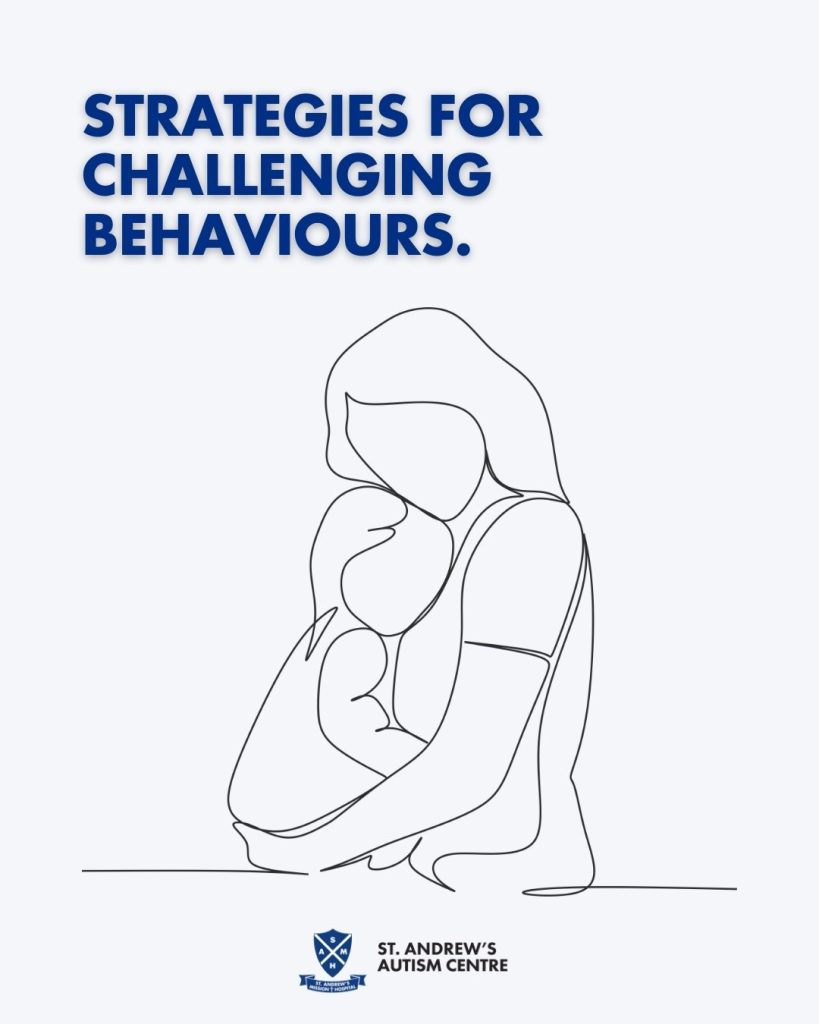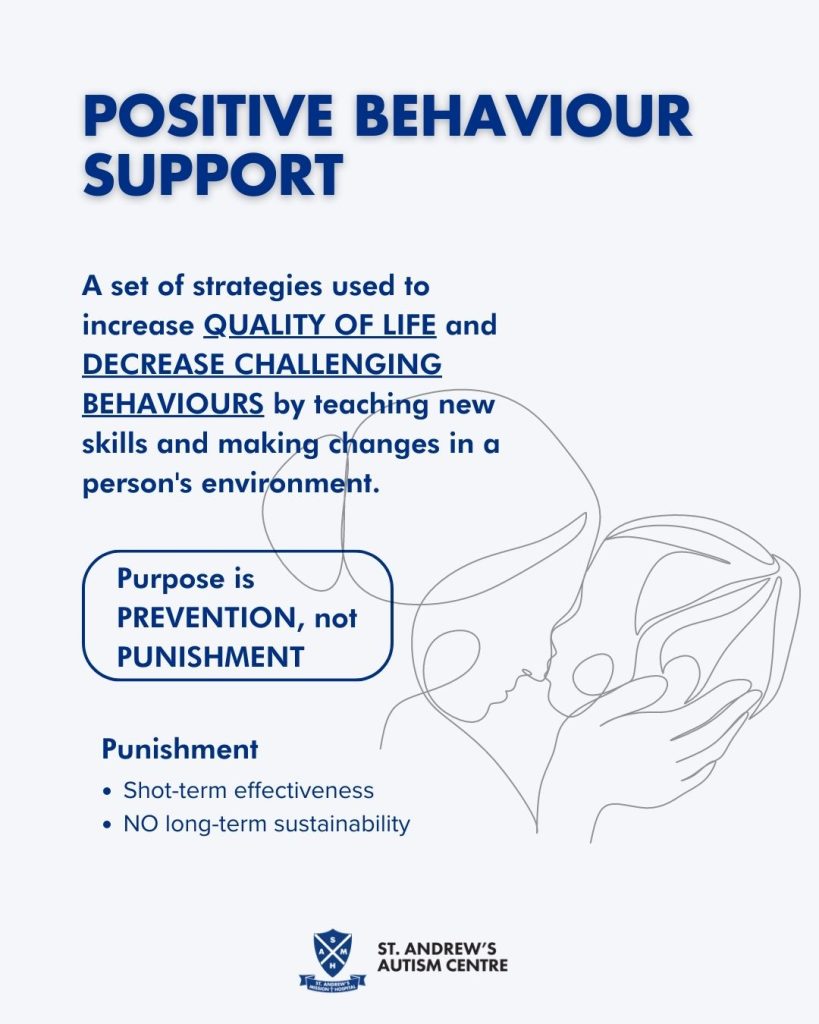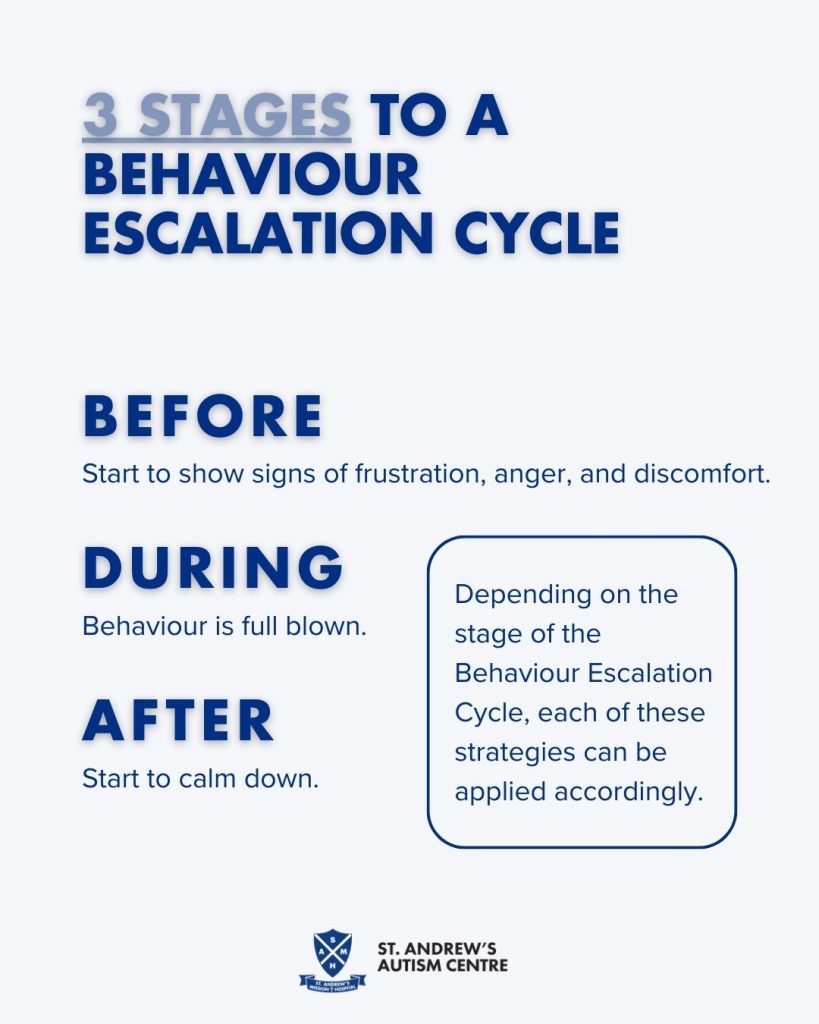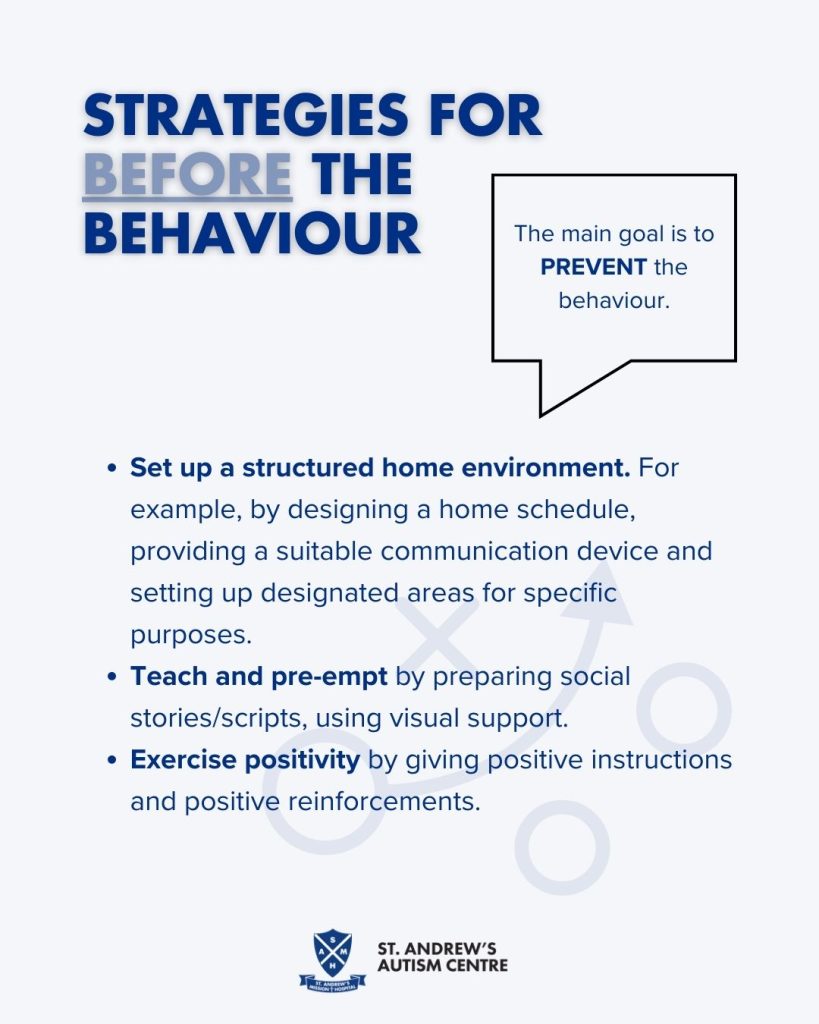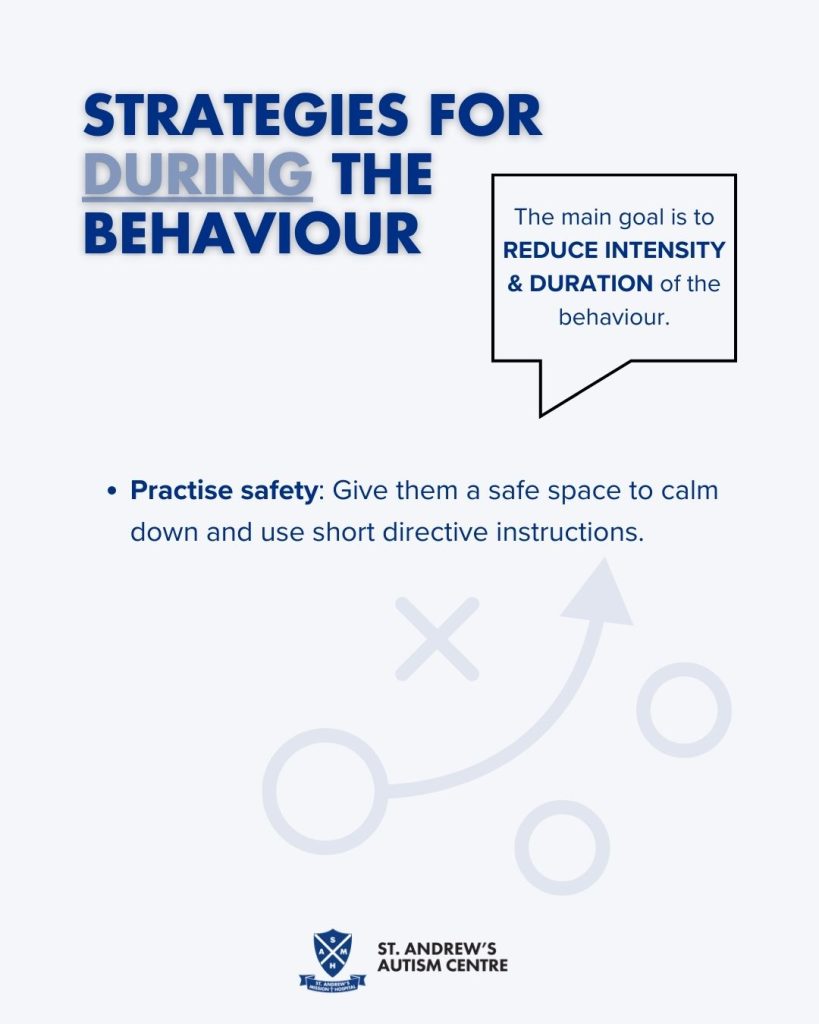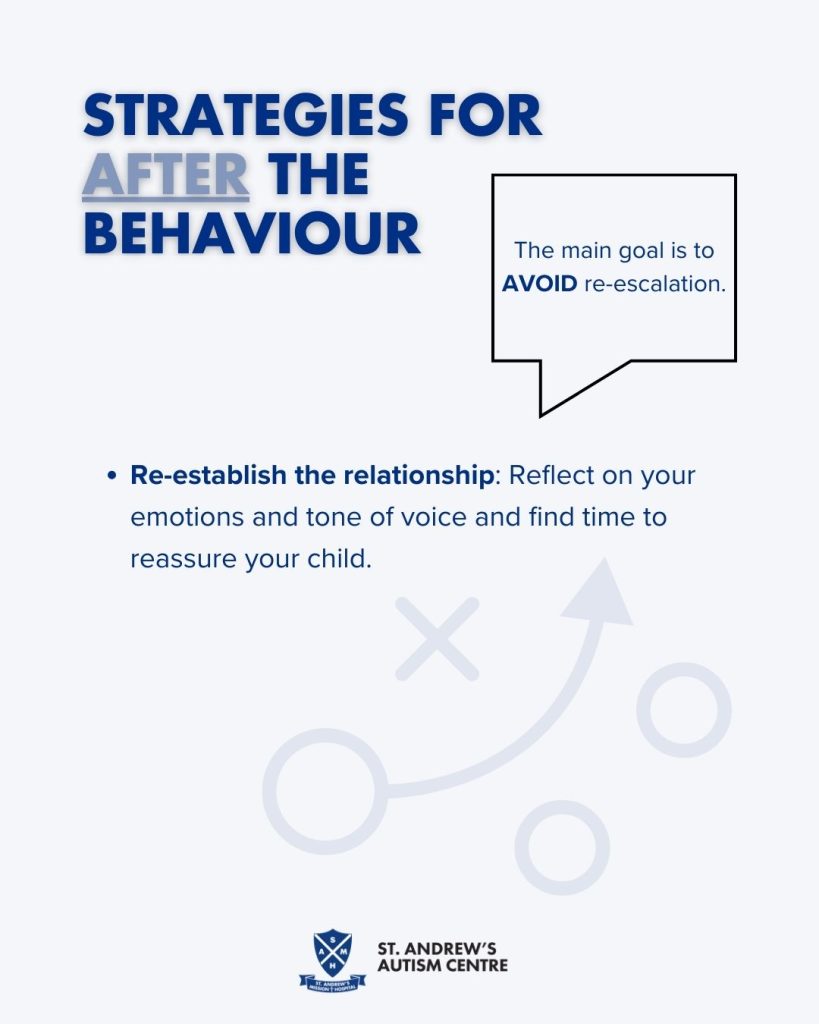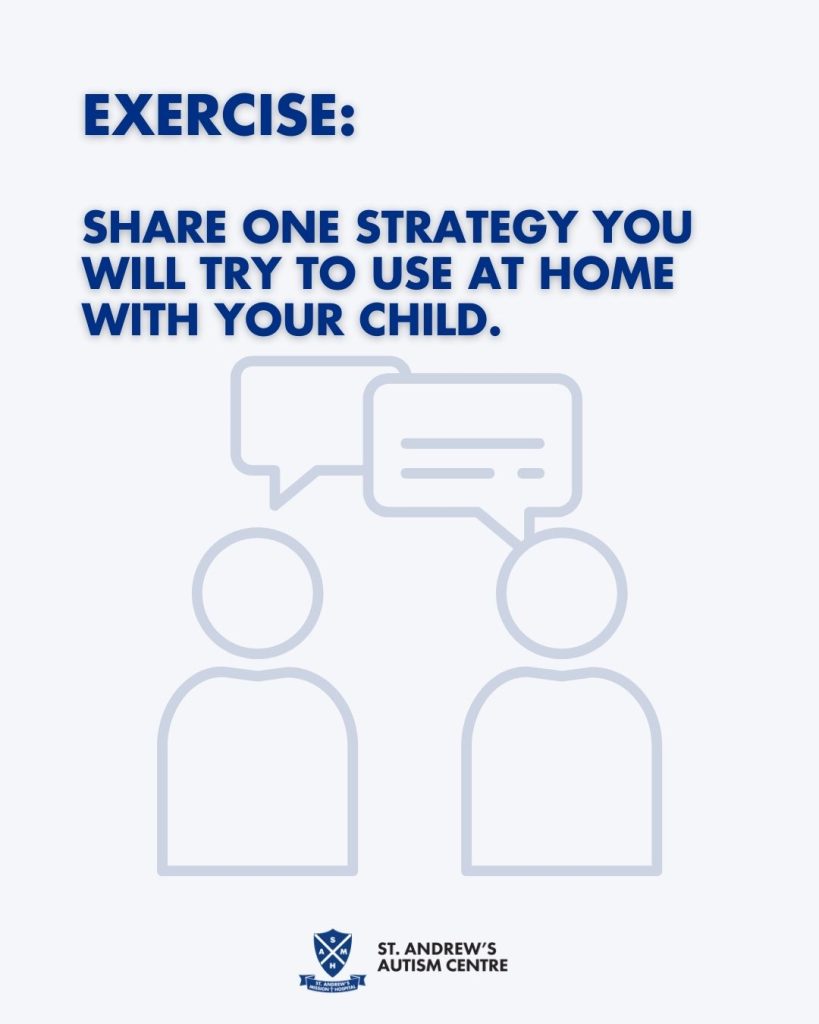 Positive Behaviour Support is a set of strategies used to increase quality of life and decrease behaviour challenges by teaching new skills and making changes in a person's environment. The purpose is to prevent, not punish.

Firstly, there are typically three stages to a Behaviour Escalation Cycle:
– Before: Start to show signs of frustration, anger, and discomfort.
– During: Behaviour is full blown.
– After: Start to calm down.

Depending on the stage of the Behaviour Escalation Cycle, each of these strategies can be applied accordingly.
Strategies for Before the Behaviour: The main goal is to prevent the behaviour.
Set up a structured home environment for example by designing a home schedule, providing a suitable communication device and setting up designated areas for specific purposes.
Teach and pre-empt by preparing social stories/scripts, using visual support.
Exercise positivity by giving positive instructions and positive reinforcements.
Strategies for During the Behaviour: The main goal is to reduce intensity and duration of the behaviour.
Practise safety: Give them a safe space to calm down and use short directive instructions.
Strategies for After the Behaviour: The main goal is to avoid re-escalation.
Re-establish the relationship: Reflect on your emotions and tone of voice and find time to reassure your child.
Exercise: Share one strategy you will try to use at home with your child.
We hope these tips have been useful for you and your child. Please feel free to share if there are any topics you would like us to cover in the next Caregiver Series.