Serene Chen spent her first few months with St. Andrew's Autism Centre (SAAC) reading. Although hired as a junior therapist, she was prepared to support her colleagues in teaching and coaching. Then only a team of 10, they were getting ready to take in the first batch of students.
"I read whatever I could to learn about Autism Spectrum Disorder (ASD) and intervention strategies," says Serene. "It enabled me to contribute to drafting the curriculum and creating lesson plans and materials, and setting up the environment."
In 2005, St. Andrew's Autism School (SAAS) became the first special education school in Singapore that received students aged 13 and older. It was also the first to introduce community outings for students and clients. Not only was the team small but most had no prior experience working with ASD, Serene remembers.
"So everyone doubled up. We helped and supported one another however we could. We had many adventures on our outings: boat rides, theme parks, roller coasters, and camps! Other special education schools were in awe!"
These weekly outings were not just about fun and laughter. These gave students and clients opportunities to pick up basic community living skills, such as taking public transport, observing social rules, and using money.
"The skills they learnt in the classroom were now generalised in the community through experiential learning in the natural setting," Serene explains.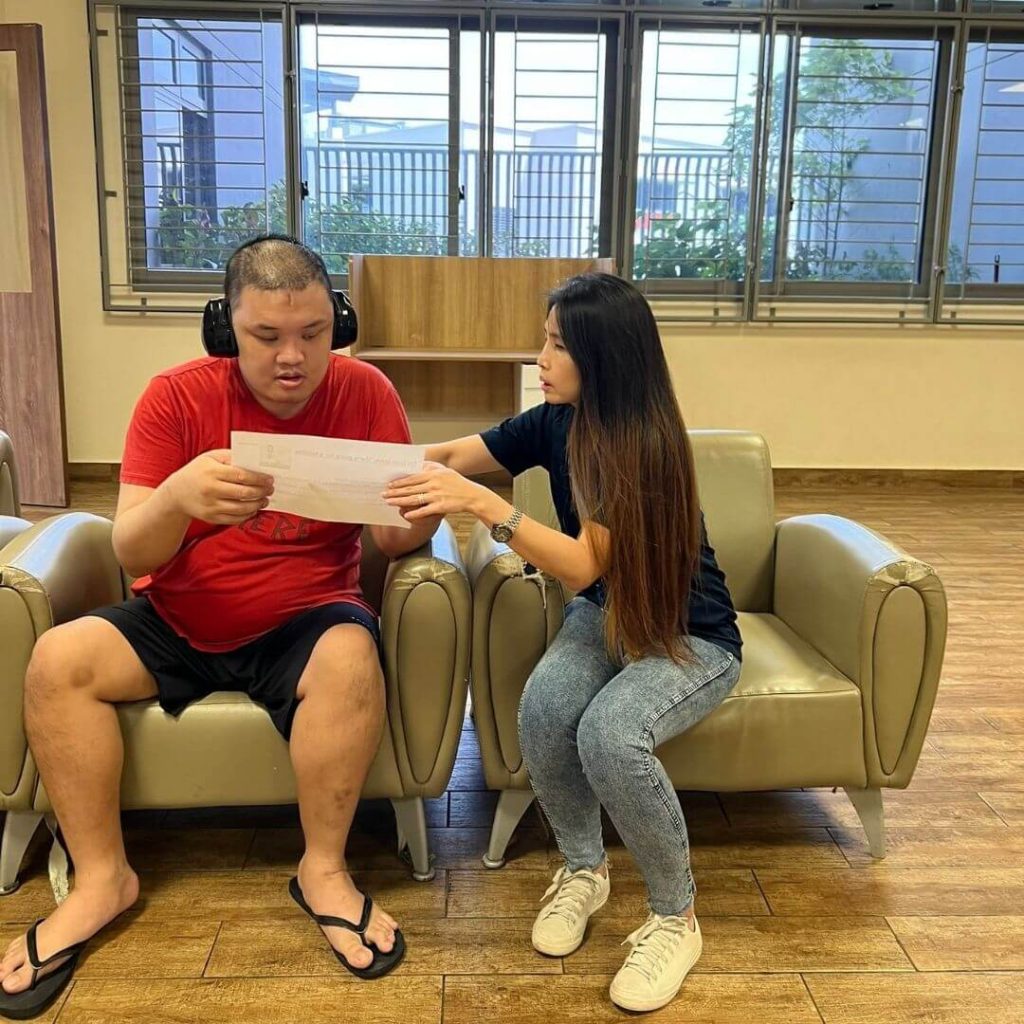 So, what sparked her interest in ASD?
"I worked as a part-time piano teacher when I was an undergrad. I taught an 8-year-old boy with ASD," Serene shares.
"He was highly talented; I was intrigued by how he could play every note so perfectly. I wanted to be a better teacher for him, and started reading up on ASD. He eventually became the youngest member at Yong Siew Toh Conservatory of Music!"
Serene is now a senior psychologist with St. Andrew's Adult Home (SAAH). Singapore's first purpose-built facility for persons with autism, it provides them long-term residential care services. SAAH has 31 residents, all aged between 18 and 55 years.
Here, she handles intake assessment, case work, intervention, consultation, and training. These require her to work with residents, parents/caregivers, teachers/coaches/care staff, volunteers, medical professionals, community partners, among others.
Serene describes her role as a "voice for people with autism, their advocate, interpreter, and most importantly their friend". As she points out, "ASD traits are usually not understood – or adequately enough – by many."
Here's how Serene develops strategies to support clients and their caregivers/stakeholders: she observes a client's behaviour and interacts with him/her based on his/her levels of functioning, strengths and interests. Then, with more information from caregivers/stakeholders, she gradually builds rapport with him/her.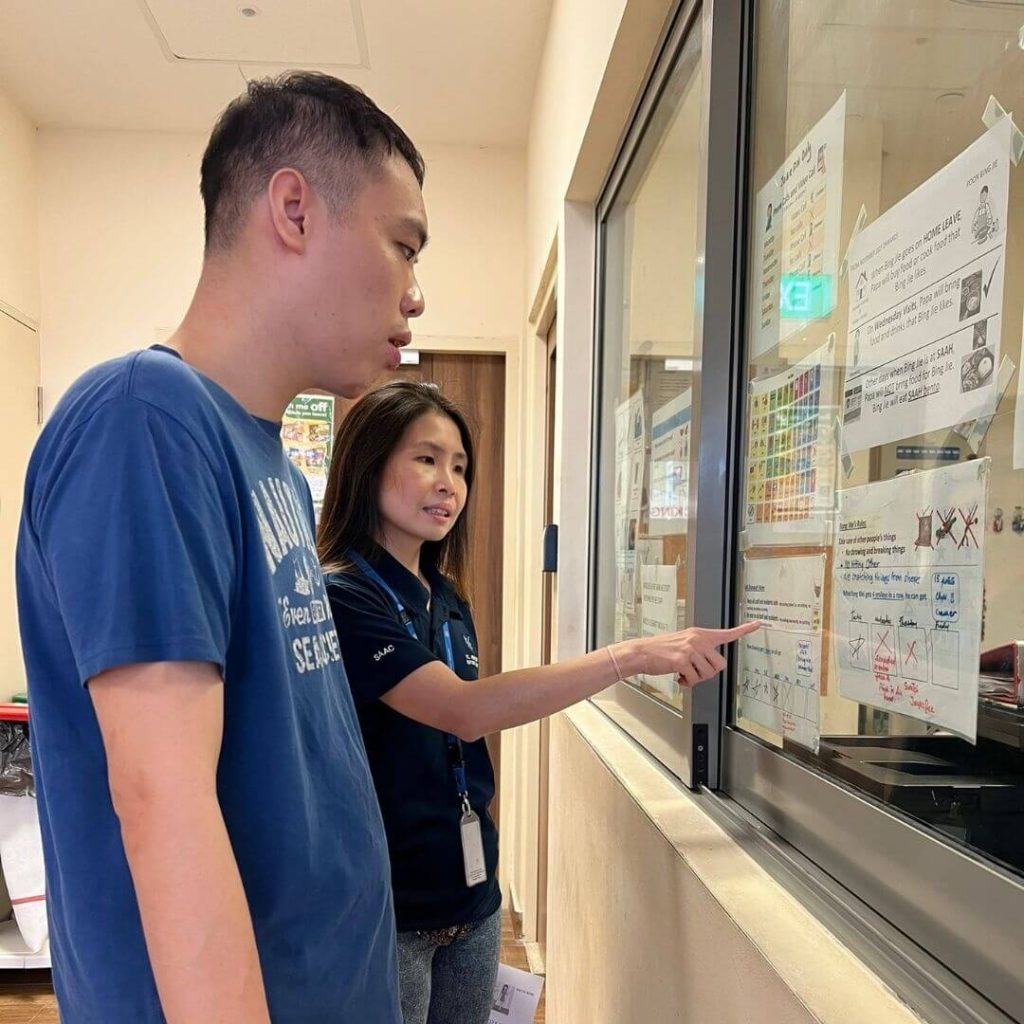 Serene's responsibilities also include demonstrating and explaining to caregivers/stakeholders how these strategies are implemented, "and helping them to see the world through the lens of a person with autism."
She cites her most memorable case as an example.
"This client was not attending his classes at our day activity centre. I had individual sessions with him to find out why. The first few sessions didn't go well – he refused to engage with me, or got upset with me. But he began to repeatedly share with me about dates and negative experiences on these days, calling them 'sour-faced days'. But I still had no clue how it affected his attendance!" Serene says.
"One day, as I was ploughing through the dates again, I suddenly got the 'algorithm'. This client has splinter skills, that is, he could tell the day for whatever date you provide. If he had a negative experience, such as getting scolded by someone, on the date, he avoided going to the centre."
"It dawned on me that he had not been able to process the negative experiences in his life. As they accumulated, it affected his ability to move forward. I learnt to hear from his point of view – and not judge with our neurotypical lenses. It was a humbling lesson indeed."
Serene will be the first to admit that she has her own fair share of struggles too. It is a job that calls for a tricky balance of social ethics, her personal values, and others' perspectives. "When I feel lost, I always go back to the question: what is best for this person at this point in time? That usually helps me stay focused on the student/client," she says.
Otherwise, she cherishes every moment she gets to work with people with autism. "I'm amazed by their quirky and unique thoughts," Serene contemplates. "I once said to myself, 'I want to grow old with them; I want to know what happens to the rest of their life stories'. And I am doing just that!"
Find out more about admissions to SAAH here.