The moment the bus reaches St. Andrew's Autism Centre, she slumps over in her seat, releasing the full weight of her body. When 21-year-old Sze Min first came to our Day Activity Centre she was determined not to go to class. Day after day, her coaches at the Day Activity Centre cajoled and even carried her, chair by chair, in the hope that Sze Min would one day get to class.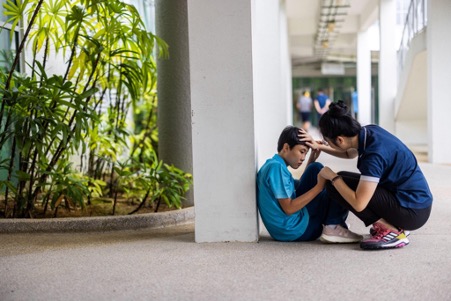 There were days when Coach Zann Soh doubted that moment would come, "It was especially difficult when I had to lift her chair by chair. She often resisted my effort and it felt like I was dealing with a dead weight. I had to rely on my intuition to understand the reasons why she refused to move or was lying on the floor. There were times when I doubted that we would make progress, but I persevered and kept a hopeful attitude."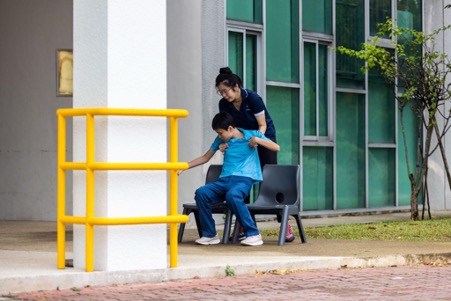 Persevered she did. Over time, Zann and her fellow coaches learnt to tweak their approach for better results. Sometimes words of encouragement and praises worked, other days Sze Min had to be motivated with her favourite snack – potato chips. Patience, it turned out, was what worked best, "We learnt being patient and giving her extra time to process information or instructions helped to reduce her resistance and improve her overall engagement," explained Zann.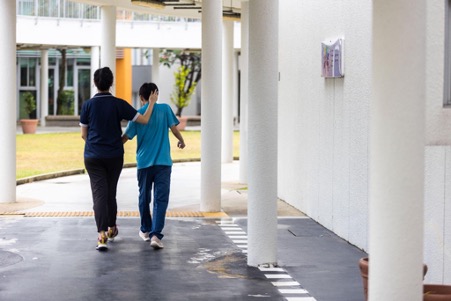 Success was measured by the number of chairs they were able to move that day. Finally, breakthrough came eight months later. That was a year ago. These days, though challenges remain, Sze Min goes to class and participates in the daily activities on her own volition.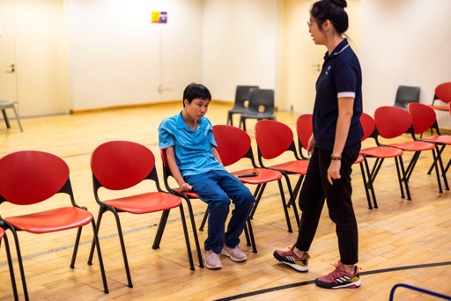 Recounting her experience working with Sze Min, Zann had this to share, "Coaching Sze Min has taught me to be more patient and understanding. Persons with autism may display such behaviours of rigidity and being resistant to change. So it's important that I am able to be adaptable, to continually experiment with different techniques to find what works best for my client. It's a challenging but a rewarding experience that has expanded my understanding of the diverse abilities of those we serve."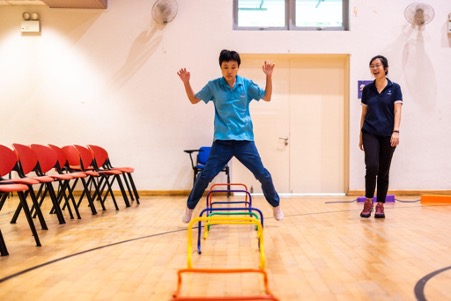 Remarking on the clear bond the pair shared, Zann quipped pensively, "Our connection is quite unique, as there is often minimal response when I interact with her. Even though sometimes it seems like I'm only talking to myself, I still find myself talking to her all the time, because I believe even when she does not respond, she is listening to me."
On her experience as a coach at SAAC, Zann says every day is a unique learning experience, "We not only teach them, but we also learn from them. Each client is special in their own way, and we simply need to take the time to notice and appreciate their unique qualities and abilities."
—–
That autism is a spectrum is an oft-heard refrain. What does it mean exactly? With #StoriesofSAAC, we aim to promote understanding and acceptance of persons with autism wherever they lie on the spectrum. SAAC serves 450 clients, students and residents across the spectrum. Throughout April, we will share with you personal stories of challenges, moments of joy and why and how we are committed to our vision that no one with autism should journey alone.