"Why don't you send him to IMH?"
"So you have a genius in the family!"
These are just some of the comments that a person with autism may encounter on a regular basis. Andrew Ang, father of 17-year-old Alex who is a student at St. Andrew's Autism School, he can understand why certain misconceptions persist, "Even for me, someone who has a teenager with autism, it has taken me years to understand it and to accept it. So I cannot blame the public for the lack of understanding. Autism is not something that is easy to comprehend. The popular trope touted by the media that persons with autism can become high-flying lawyers or that they're all savants also doesn't help."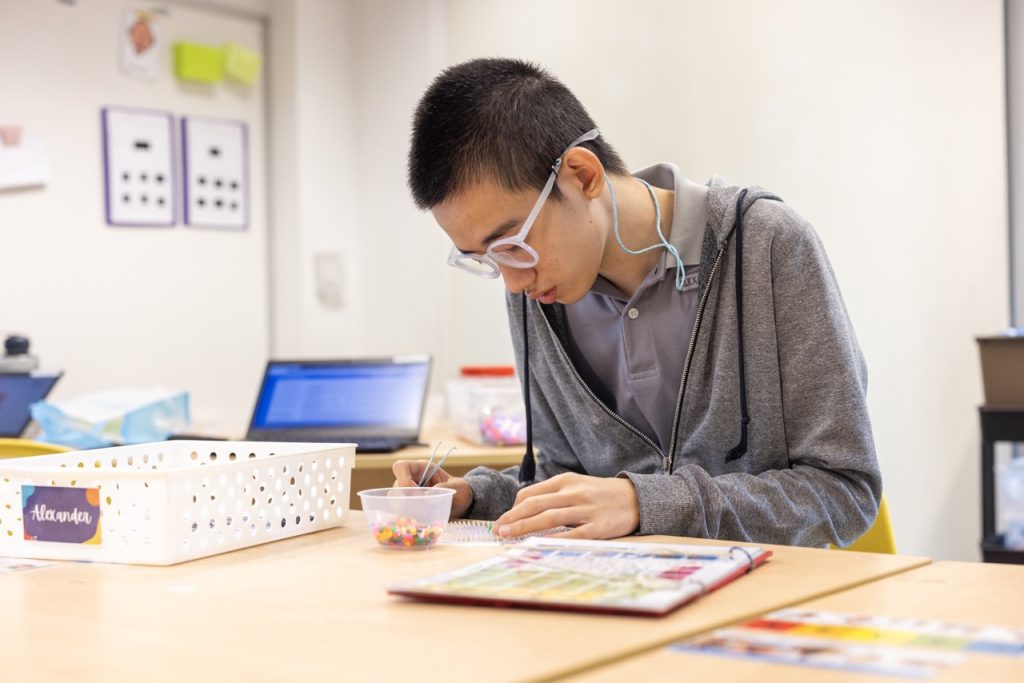 This is precisely why he has taken it upon himself to walk the talk when it comes to spreading awareness about autism. Though he is a full-time financial advisor, he drives GrabHitch on the side so that he gets to meet more people with whom he can share about autism. To date, he has done more than 1,000 GrabHitch rides and donates the proceeds to charity. He remarks, "Out of the 1,000 rides, 900 people have told me that I'm lucky to have a genius in my family."
He also recalls an incident in a public toilet with a stranger which showed him that there is a long way to go when it comes to awareness and acceptance of autism, "My son was washing his hands beside an elderly man who was drying his hands. Because he is sensitive to the loud noise from the blow dryer, Alex covered his ears and expressed discomfort. Immediately, the elderly man told me to bring my son to IMH."
Alex's teacher, Afiqah, shares that in many ways, Alex and the students in her class are like any other teenagers, individuals with their own interests and personalities. "Alex, for instance, plays the piano, enjoys cycling and loves to eat. Hayden is a curious boy, who loves reading the news on Twitter and Wikipedia and prefers communicating by writing on the white board. Izhan is talented with his hands, particularly in puzzles and diamond art. Ramsy is known for being helpful in class and he has a knack for horticulture," she explains.
"As autism is a spectrum, it's important to get to know the person as an individual, instead of trying to paint them with a broad brush. I wish more people understood this because that is the only way that we can foster true acceptance and inclusion," continues Afiqah.
As for Andrew, he will continue to advocate for autism awareness, one passenger at a time, "As a parent, if I don't speak up and share my story, who will?"
—–
That autism is a spectrum is an oft-heard refrain. What does it mean exactly? With #StoriesofSAAC, we aim to promote understanding and acceptance of persons with autism wherever they lie on the spectrum. SAAC serves 450 clients, students and residents across the spectrum. Throughout April, we will share with you personal stories of challenges, moments of joy and why and how we are committed to our vision that no one with autism should journey alone.